June 2006
(Click on images to enlarge)
Things I learned to do this month:
Hang and swing from monkey bars
Take off my pants
Moved to Rochester, MN
Started new school (Civic League Day Nursery NW)

Things I say:
6-word sentences
Lots of singing (Bah, bah black sheep, how, wow, wow, wow, woo, yes sir, yes sir, thee bags full. One master, one dame. Little boy lane... Yeaaaaaa!" Hand clapping)
I need my space
Move away
My friends in Albuquerque
Chamisa Room at UNM Children's Campus
I miss you all so much!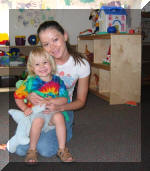 My favorite teacher
I miss you Shianne!!
---
---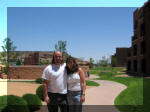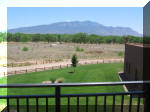 Mommy and daddy on a much needed weekend getaway at Tamaya resort and spa
---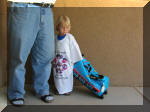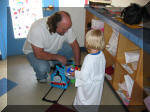 My last day at school
Thank you everybody for my new shirt
I miss you
---
Mommy's last day at work
---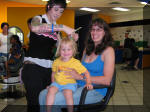 My first official haircut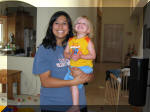 Bye-bye Mari! See ya later!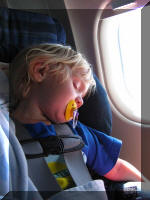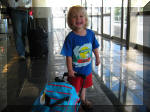 Flying... up, up, up, up... down, down, down, down...
Click here for the 2004-2006 picture index
Click here for Ari's Birth Announcement
Click here for Ari and Steph's Home Page
Email Ari: aribenjamin at comcast dot net
(replace at with @ and dot with .)