December 2006
(Click on images to enlarge)
Things I did this month:
My first stage performance ("The wheels on the bus", "Where is Rudolph?")
I can put on my shoes
I can take off my shirt
Mommy and I stayed up until midnight on New Year's Eve!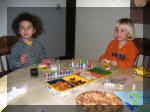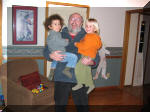 Making menorahs with my friend, Moishe and his daddy, Daniel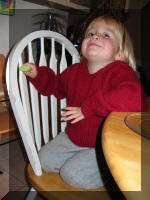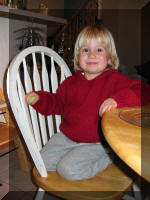 Look at my "bootiful" sweater that Bubba knit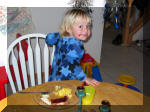 Just having some breakfast
The Annual KinderCare Holiday Performance
---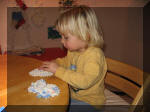 Hard at work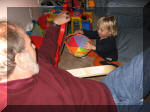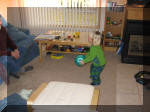 Basketball and catch with "Ganpa Bob"
---
Happy Chanukah!!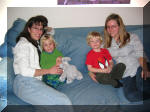 Happy New Years!
Celebrating New Years with my friend Simeon
Click here for the 2004-2006 picture index
Click here for Ari's Birth Announcement
Click here for Ari and Steph's Home Page
Email Ari: aribenjamin at comcast dot net
(replace at with @ and dot with .)