September 2010
(Click on images to enlarge)
Things I did this month:
I celebrated the High Holy Days, Sukkot, and upcoming Simchas Torah... whew a lot of holidays!
I have a new 1st grade teacher... Ms. Wheeler
I started Hebrew school in the big kids class with the Rebbetzin, Devorah Leah
I lost my 2nd tooth!
I can really really read now!
My chores are to feed my lizard and fish, water the plants, clear the dinner table, and homework
I have a Big Brother lunch buddy at my school ;)
I can spin on my head in break dancing and I won the dance-off in my class

Random Conversations:
At school we had a worksheet on different tastes... for sweet I wrote "cake", for sour I wrote "lemon", for salty I wrote... "beer salt" (well, at least I spelled it right!)... my mommy wants to know if that is something they might call Child Protective Services for...
* * *
Ari: I hate babies. I don't know how to say it… they're just all gross and slimy… and iccchhhhh.
* * *
Ari (picking up Mommy's pumice stone): Mommy can I use this?
Mommy: You don't need that.
Ari: But mommy, I have really skinny feet.
Mommy: What does that have to do with anything?
Ari: Because I have a lot of skin on my feet!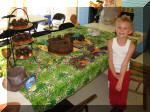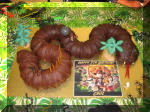 My friend Cruz's Indiana Jones Birthday Party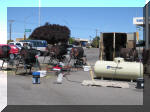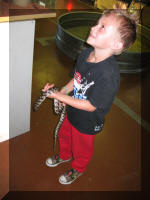 Chile roasting season and visiting the Subterranean Jungle in ABQ
---
New Mexico State Fair
---
Click here for the 2010 picture index
Click here for the 2009 picture index
Click here for the 2008 picture index
Click here for Ari's Birth Announcement
Click here for Ari and Steph's Home Page
Email Ari: aribenjamin at comcast dot net
(replace at with @ and dot with .)