October 2010
(Click on images to enlarge)
Things I did this month:
I swam 12 laps for my swim team's swim-a-thon
I moved up to "red" in Hebrew school

Random Conversations:
Ari: Mommy, I made a mistake and I need to "enrase" it.
* * *
Ari: Mommy, can we see Pirates of the "Caribeener"?
* * *
Mommy: Did you eat breakfast at school this morning?
Ari: Yes
Mommy: What did you have?
Ari: Eggs and a potato latke and toast and milk
Mommy: A potato latke, huh?
Ari: Yes
EJ Martinez Swim Team Swim-A-Thon

---
Albuquerque International Balloon Festival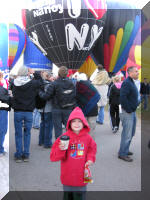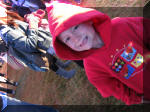 Hey I look pretty good for waking up at 4:30am!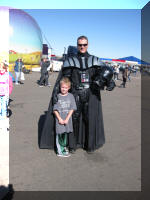 ---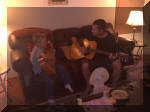 Playing guitar with my neighbor Dave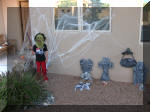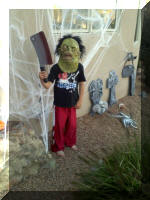 Getting ready for Halloween
Check out my mom's friend Chris Zephro's mask company www.trickortreatstudios.com
Chris you rock!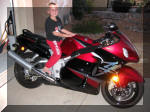 Johnny's Hyabusa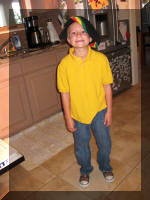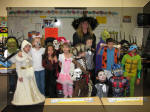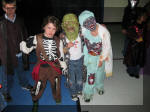 Halloween at EJ Martinez Elementary School
Ms. Wheeler's First Grade Class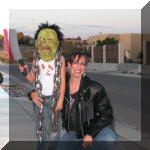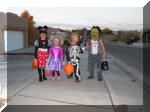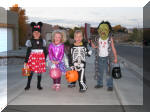 Trick or Treating with the neighbors
Hannah, Laurel, Jack, and Ari
Click here for the 2010 picture index
Click here for the 2009 picture index
Click here for the 2008 picture index
Click here for Ari's Birth Announcement
Click here for Ari and Steph's Home Page
Email Ari: aribenjamin at comcast dot net
(replace at with @ and dot with .)