November 2010
(Click on images to enlarge)
Things I did this month:
I have decided to become a singer when I grow up... even though the only "Area of Concern" on my report card was for lack of participation in music class (i.e., I refused to sing)!
I got Strep throat... twice
My first break dance battle Optimum B-Boy II
Hockey season (Santa Fe Youth Hockey Mites #94)
My first hockey game (vs Rio Rancho and Los Alamos)--SFYH Coyotes
My favorite song is Not Afraid by Eminem

Random Conversations:
Ari: You know what I like about Panda Express? They don't need to cook anything. They just scoop it up and put it in a bowl and give it to you.
Mommy: And that is exactly why we don't go there!
* * *
Ari: Mommy, is it Strep froat or Strep throat?
* * *
Ari (asking about his mommy and daddy's wedding): Was Bubba still old back then?
Mommy: Well, she was a lot younger than she is now
Ari: Did she look the same?
Mommy: Pretty much the same, except she had brown hair back then
Ari (snickering): She must have been funny looking... I can see a picture of her in my head with brown hair... she is much more beautiful now.
Random November Stuff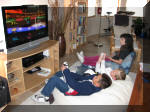 Wii with Jacob and Jessica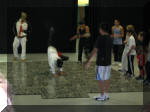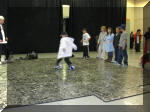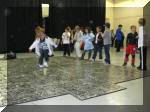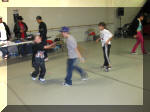 Optimum B-Boy II Break Dance Competition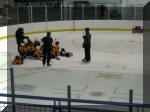 Santa Fe Youth Hockey Mites
First Practice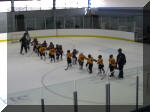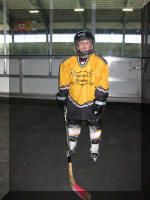 Santa Fe Youth Hockey Mites
Ari #94
First Scrimmage
Mites (Coyotes and Lobos) vs. Rio Rancho and Taos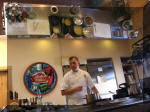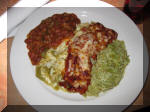 Santa Fe Cooking School
Foods of Mexico
Thanksgiving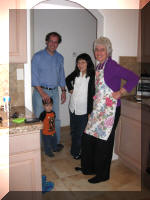 Getting Ready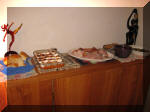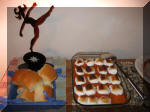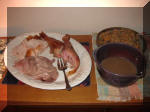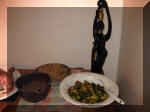 The food
(Port-roasted turkey with gravy, Marshmallow sweet potatoes, Potato rolls, Giblet stuffing with apricots, chestnut soup, horseradish cranberry relish, cranberry pear relish, brussel sprouts, sweet potato pie, pecan pie)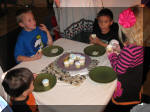 Happy Birthday Samuel!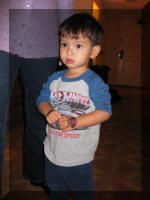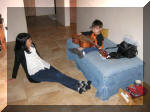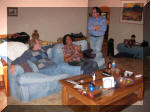 Hanging out with Cousin Saul, Auntie Yuh Min, Grandpa Bob, Uncle Todd, and Uncle Mike
Bubba's 70th Birthday at Tamaya
* * * * *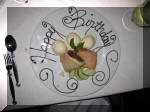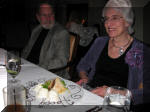 Corn Maiden
(Swordfish, duck, filet mignon)
More Random November Stuff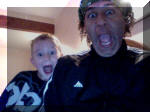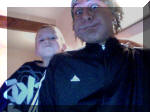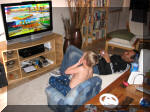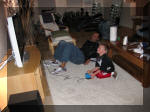 Messing around with Uncle Todd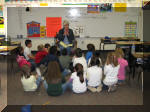 Hanukkah Bubba!
EJ Martinez Elementary School
Click here for the 2010 picture index
Click here for the 2009 picture index
Click here for the 2008 picture index
Click here for Ari's Birth Announcement
Click here for Ari and Steph's Home Page
Email Ari: aribenjamin at comcast dot net
(replace at with @ and dot with .)