May 2010
(Click on images to enlarge)
Things I did this month:
Kindergarten graduation!
Breakdance recital... and I was awesome!

Random Conversations:
Ari (driving to ABQ to pick up his Bubba at the airport): Yaaaaay! My Bubba's coming! I feel so happy that I don't want my Bubba to come. That's how happy I am.
Ari (when going to bed after spending Memorial Day weekend with his Bubba): Mommy, this is the best vacation ever.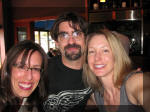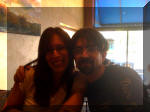 Mommy and her crazy friends Shannon and Sean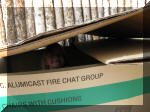 Peek-A-Boo!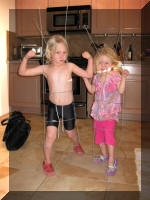 Laurel and I being tomato plants!
---
Hebrew School Graduation
Chabad of New Mexico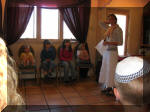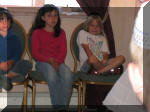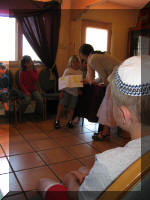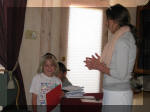 Sitting next to Jessica listening to my teacher, Julie
Giving my presentation (but I was shy and my teacher gave it for me)
Getting my graduation certificate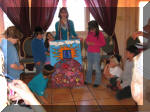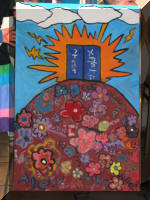 My class made a mural for the new building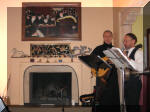 Music at Chabad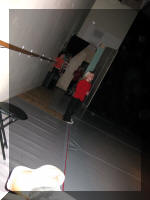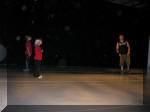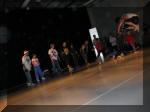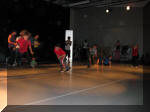 But I wasn't too shy to perform in my breakdance performance!
That's my teacher Chino in the black shirt
School trip to the Children's Museum (with Mommy)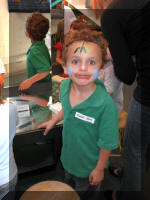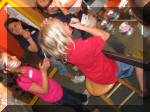 My friend, Kenai, and I painting our faces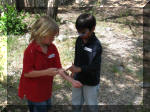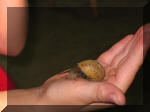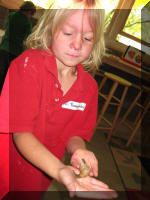 Finding snails was the best part
Showing off my snail to my friend, Gautam
---
Kindergarten Graduation
Class of 2022
EJ Martinez Elementary School
Teacher: Ms Jess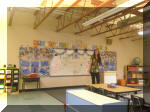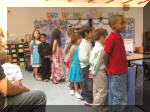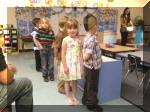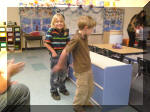 The graduation procession
(hmmm... wonder why the hands in the pockets?)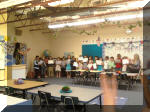 The graduating class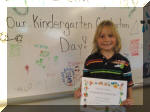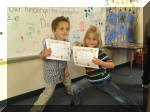 My friend, Kenai, and I with our diplomas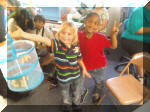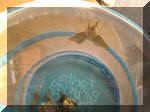 Aaaah... there was a (very large) moth in my pocket
(which went on to lay 82 eggs!)
---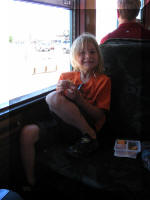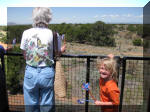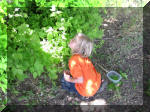 The Train to Lamy with Mommy and Bubba
Click here for the 2010 picture index
Click here for the 2009 picture index
Click here for the 2008 picture index
Click here for Ari's Birth Announcement
Click here for Ari and Steph's Home Page
Email Ari: aribenjamin at comcast dot net
(replace at with @ and dot with .)