March 2010
(Click on images to enlarge)
Things I did this month:
Went to California for Spring Break
Learned to tie my shoes
Slept in until 12:30 in the afternoon... twice!
I joined the EJ Martinez Viking's Swim Team
I can read a beginner's book all by myself
I read to my Mommy every night before bed
I have a loose tooth!!!!

Random Conversations:
Mommy (to Ari when he finally woke up at 12:30pm): You slept in!! It's afternoon already!
Ari (shrugging his shoulders): Well... yaaaa... I was fuckin' tired.
* * *
Ari (on the drive home from the airport after Spring Break): I'm gonna freak when we get home cause I miss it so much.
* * *
Ari (on arriving home after Spring Break): It's so good to be home.
* * *
Ari (while writing a story): That's a bad "a"... that "a" looks like someone who ate too much McDonalds.
Dallas Trip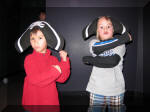 At a pirate play with Bubby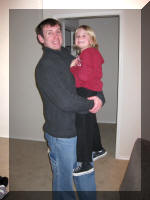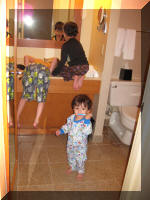 Hanging with Uncle Kevin
Brushing teeth with my cousins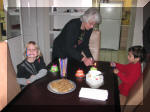 Happy Belated Birthday to Ari and Samuel
***Chinese New Year***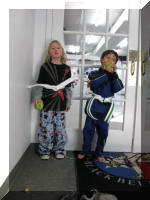 Karate class... Ari with his white belt and Samuel with his green belt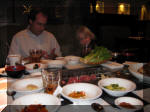 Korean dinner... yummmm!!!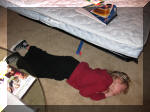 All worn out
---
Purim with Chabad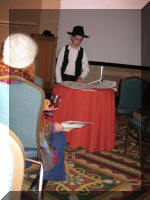 Megillah Reading #2
Mendel Levertov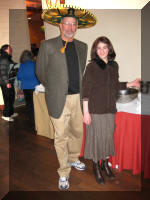 Dr. Richard Leiberman and Rivka Levertov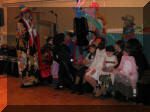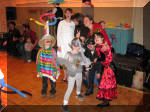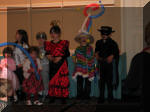 Hebrew school class performance and costume contest
---
***SPRING BREAK IN CALIFORNIA***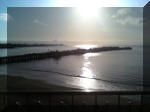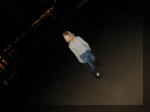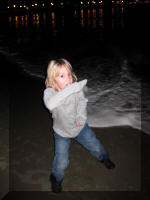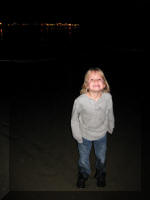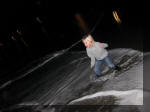 First night... could not wait to get out on that beach!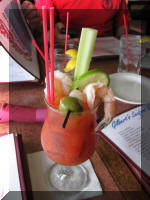 Bloody Prawn Mary... now that is breakfast!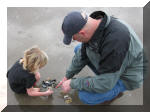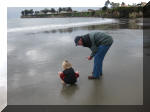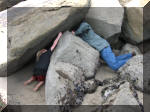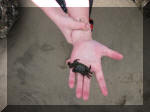 The first morning on the beach with Vic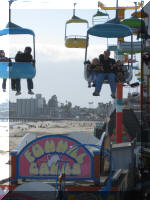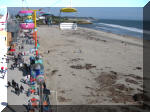 To the Santa Cruz Beach Boardwalk with Chris, Lauren, and Sidney, and Victor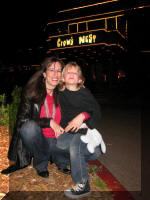 Dinner with Vic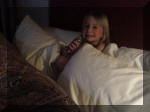 M&M's from the hotel mini bar... in bed
Now, that is THE life
DAY 2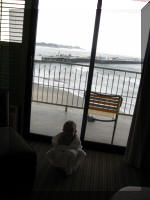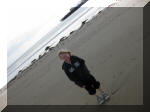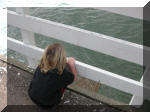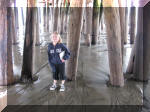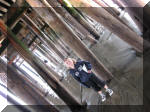 Showered up and out to the beach and wharf!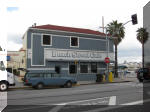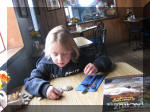 Breakfast at Beach Street Cafe
DAY 3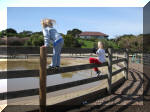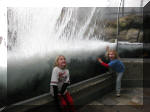 Monterey Bay Aquarium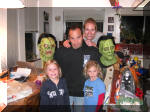 DAY 4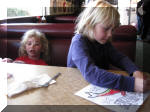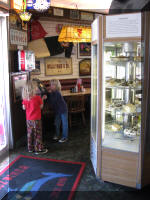 Breakfast at Santa Cruz Diner with Chris and Sidney... and on to San Francisco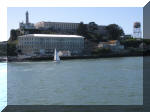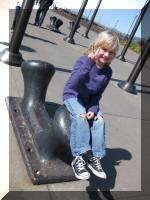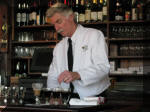 Irish coffee at the Buena Vista
...and on to Sonoma to visit Chantal, Russ, Isabel, and Madeline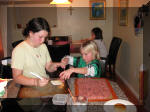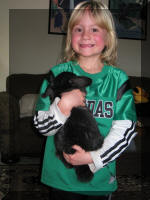 Making sliders with Isabel and playing with my favorite bunny
...and on to Oakland to hang out with Susan, Ed, and Sebastian
...and flying back home from an AWESOME vacation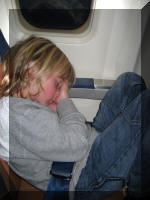 ---
Back Home
Click here for the 2010 picture index
Click here for the 2009 picture index
Click here for the 2008 picture index
Click here for Ari's Birth Announcement
Click here for Ari and Steph's Home Page
Email Ari: aribenjamin at comcast dot net
(replace at with @ and dot with .)