November 2009
(Click on images to enlarge)
Things I did this month:
Bought a NEW TRUCK with Mommy! Yaaaaaaay!
My first sleepover away from Mommy... well that I can remember anyway!
Random Conversations:
Ari: Mommy, I miss Grandpa Bob getting a magazine and looking at it at our table...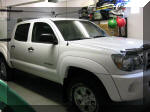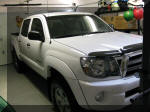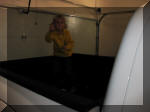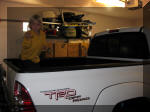 Toyota Tacoma 2010
Double cab, 4WD, 6-speed manual transmission, TRD Off-road package
Yaaaaaay!!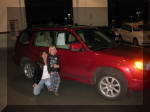 Good-bye Subaru!!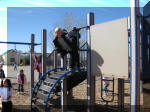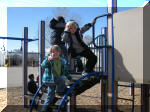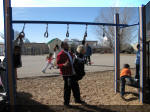 Thanksgiving celebration at EJ Martinez with my friend, Ben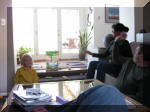 Thanksgiving with Mari and her fam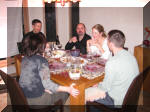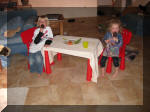 Post-Thanksgiving Thanksgiving
(Kim, Dave, Wes, Shannon, Dan)
Fig-Blue Cheese-Pecan Tart, Duck with cherry sauce, Mashed potatoes with rutabega, Pecan-Caramel-Salt Cheesecake
Hanging out with Laurel having dessert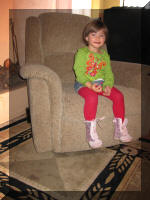 Cerel (Rabbi's youngest daughter)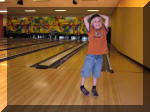 Bowling with Chabad
Click here for the 2009 picture index
Click here for the 2008 picture index
Click here for Ari's Birth Announcement
Click here for Ari and Steph's Home Page
Email Ari: aribenjamin at comcast dot net
(replace at with @ and dot with .)