February 2009
(Click on images to enlarge)
Things I did this month:

Random Conversations:
Ari (on a Valentine's Day gift sent to Mommy): You got a towel!! Toys are not towels!
Ari (when Mommy tried to tell him which key to use): Don't tell! I know which one is it.
Ari (on asking Mommy to ask someone a question): Mommy, tell her how come she did that.
More Birthday Celebrations!! Yaaaayyyy!!!
My "actual Birthday"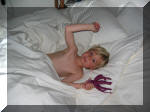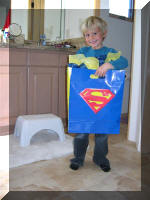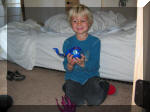 I got to sleep in Mommy's bed (with the octopus from my friend Emiliano)
Then I got MORE presents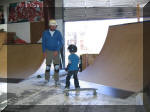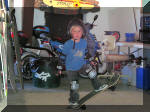 Then I had a skateboard lesson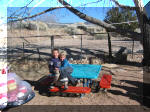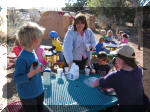 Then I had a party at my school with my Mommy and all my friends
Me and Emiliano and my teachers, Gloria and Laura
We had cupcakes!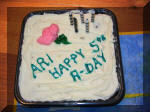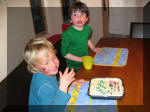 Then my friend Asher and I went to the park
Then back to my house for macaroni and cheese and MORE cake!
...And the presents just kept on coming...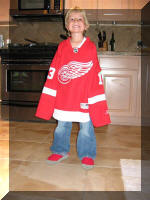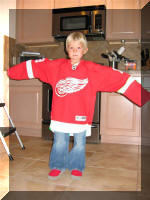 NHL Redwings Jersey #13 from Grandpop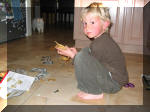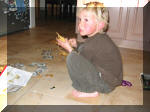 Awesome dinosaur models from Poppie
Grrr... stop taking my picture!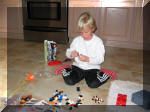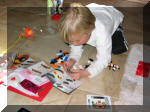 Racecar legos from Melissa and Melissa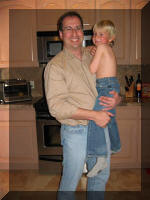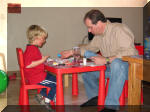 Then my Uncle Mike came to visit and we did scientific experiments!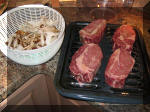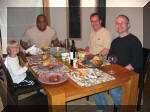 And had an awesome steak dinner care of Grandpop
...with caviar/creme fraishe/blini and raw oyster appetizers
...followed by the steak with wild mushrooms in sherry, baked potatoes, brussel sprouts
...and chocolate decadence cake for dessert!
(me, Tommy, Uncle Mike, and Greg Noss)
* * *
Then back to life with just me and Mommy... which really isn't so bad ;-)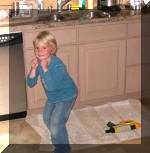 My boxing stance (with machine gun backup)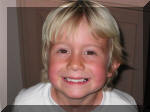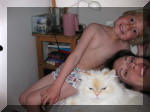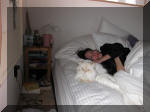 Lazy morning goofing around with my Mommy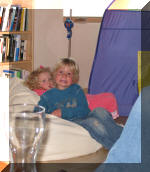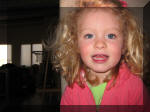 My friend Laurel from next door
Click here for the 2009 picture index
Click here for the 2008 picture index
Click here for Ari's Birth Announcement
Click here for Ari and Steph's Home Page
Email Ari: aribenjamin at comcast dot net
(replace at with @ and dot with .)