April 2009
(Click on images to enlarge)
Things I did this month:
My first soccer practice
I can say the B'rucha over the wine
Random Conversations:
Hmmmmm.... I'll think of some soon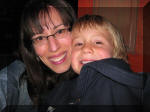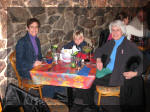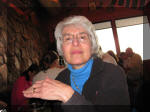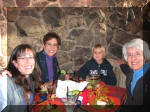 Out to dinner with Bubba, Aunt Carol, and Mommy
(That's Ari's awesome pic of Bubba)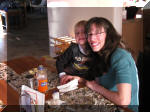 * * *
Our Trip to Dallas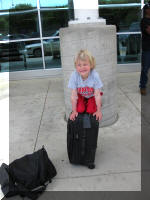 HAPPY PESACH!!!!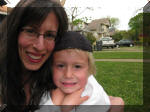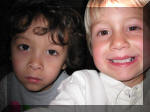 On our way to the seder
Mommy shot with Ari and Ari shot with Samuel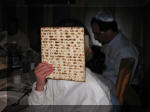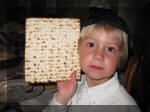 This thing is bigger than my head!
(Can you tell it's been a LONG seder?)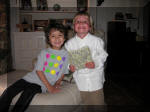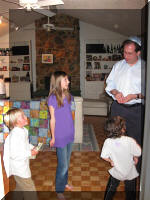 We found the Afikomen! Give us our money Uncle Mike!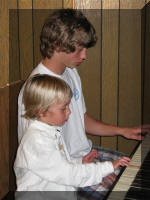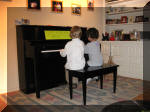 After dinner recital with Ben and Samuel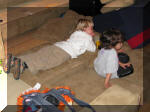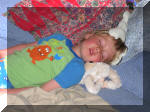 Chilling out at home...whew, it's been a long exhausting day!
* * *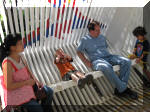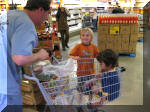 At the Arboretum and then shopping for dinner (this is way more fun than shopping with Mommy)
* * *
TO THE ZOO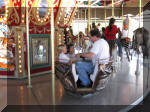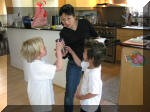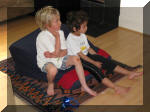 Look at our bug jar Auntie Yuh Min Resting my poor owie knee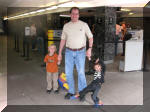 Time to go home... boohoohoo
* * *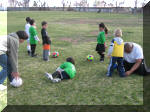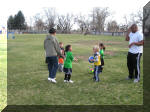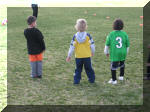 Back Home Again for my first soccer practice!
Poor Tommy!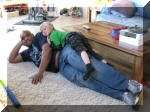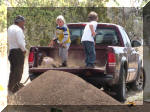 Went to my friend Sam's house... and forced into hard labor!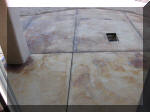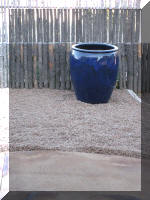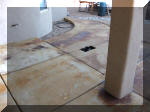 The yard is getting there... slowly, but surely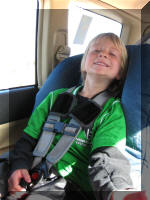 On the way to my FIRST soccer game
GO GREEN TORNADOS!!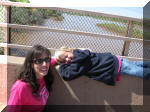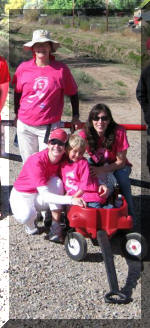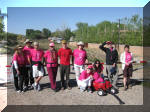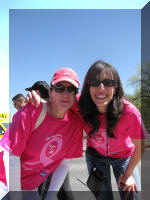 Making Strides For Breast Cancer
With Shannon, team leader of the Geodynamos
5 mile walk
Click here for the 2009 picture index
Click here for the 2008 picture index
Click here for Ari's Birth Announcement
Click here for Ari and Steph's Home Page
Email Ari: aribenjamin at comcast dot net
(replace at with @ and dot with .)