August 2008
(Click on images to enlarge)
Things I did this month:
I went to California
Random Conversations:
Mommy: Look at that dirt on the floor.
Ari: That was Tommy.
Mommy: I think I did that.
Ari: No... you're the good one.
* * *
Ari (on his dead bug in a tupperware container): I better get a lid for it.
Mommy: But it's dead.
Ari: No.
Mommy: No? Is it sleeping?
Ari: Well... no... it's just fat so it can't move so fast.
* * *
Ari (on eating mussels): At first I'm kind of scared of it.
California
Monterey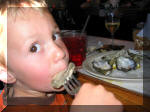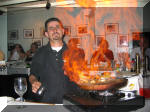 Raw oysters and bananas flambe... Awesome!!!!
Monterey Bay Aquarium with Chris Zephro, Lauren, and Sidney
7 Mile Drive with T's Aunt Phyllis and Reverend Cooksey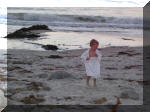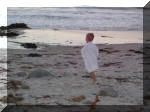 And after I fell in the ocean and almost froze half to death!
Good thing Mommy let me wear her sweatshirt!
Santa Cruz Fisherman's Wharf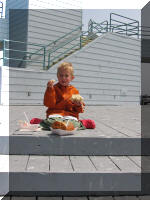 Raw oysters and clam chowder in a sourdough bowl... Yum!
Santa Cruz Beach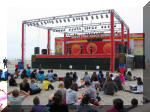 Chinese Acrobats on the beach
Santa Cruz Boardwalk
University of California, Santa Cruz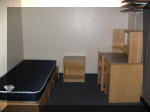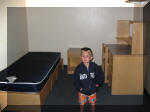 Mommy's college room
Then... and now!

San Francisco with Susan, Ed, Sebastian, and Jett Setton (Jett Setton... get it?) and Vic Rising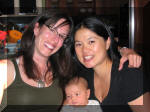 Sonoma with Chantal, Russ, Isabel, and Madeline Jaycox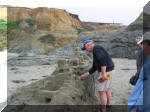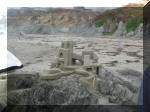 Architect building sand castles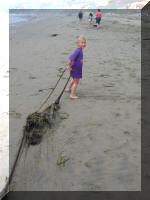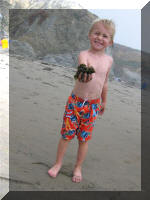 Whew, this seaweed stuff is HEAVY!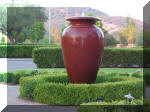 My Mommy is going to get one of these fountains for our front yard once she saves up lots and lots and lots of money!!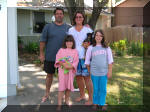 Bye-bye!! Thanks for having us!
We miss you!
Happy Birthday to Mommy! Thank you guys... you're awesome!
And one last trip to China Town for Dim Sum (and Vietnamese to go) with Susan and Ed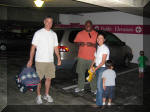 And back home to see Uncle Mike, Auntie Yuh Min, and cousins Samuel and Saul
followed by Bubba and Grandpa Bob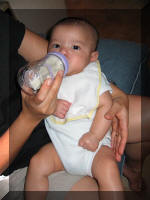 Baby cousin Saul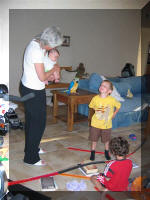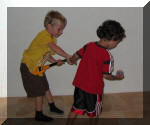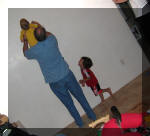 Oh, we played... and we fought... and we played some more...
And some other stuff...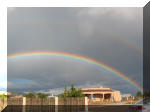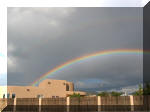 Well, it's not California... but it sure is "purty"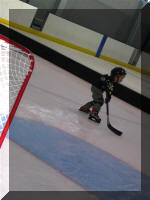 Has my Mommy mentioned that I am an AWESOME hockey player?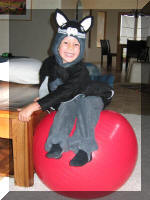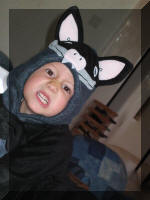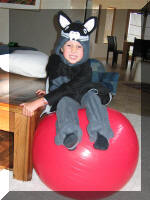 Gonna be a bat for Halloween... a mean vampire bat!
Me and Mommy at Sandia Peak
(we took the tram!)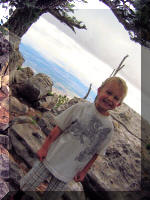 So "purty"
Click here for the 2008 picture index
Click here for Ari's Birth Announcement
Click here for Ari and Steph's Home Page
Email Ari: aribenjamin at comcast dot net
(replace at with @ and dot with .)