April 2008
(Click on images to enlarge)
Things I did this month:
I am learning to rollerblade
I visited the Michigan State Hockey ice arena and got my first hockey stick
I wrote the word "no"
Random Conversations:
Ari (commenting on the rainy day): It's all silver out. Froggy gray rainy snowy day.
Ari: Mommy, I'm happy, but I just want to keep my face like this (no smile) because I don't want my face to always stay like this (big goofy smile).
My Spring Break trip to Michigan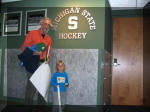 Grandpop took me to see the Michigan State Hockey ice arena!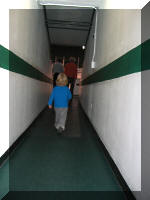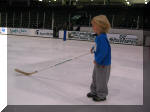 Heading to the ice
(Grandpop and Dave Carrier up ahead)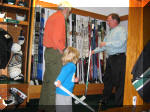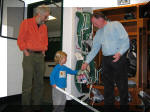 Checking out the team gear with MSU hockey athletic trainer, Dave Carrier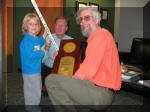 MSU hockey NCAA 2007 Division I championship trophy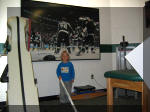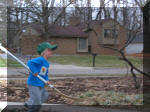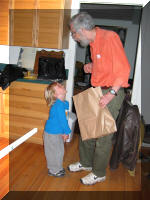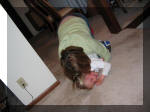 Goofing around with my new hockey stick and with Grandpop and with Melissa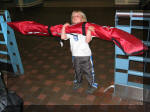 At the ABQ airport... Oomph this hockey stick is heavy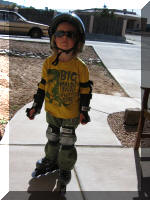 Check me out in my new rollerblades!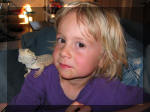 Hanging out with Lucy
---
PASSOVER WEEKEND IN DALLAS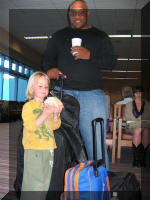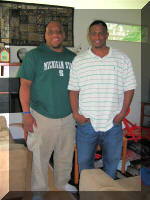 T and his cousin, John
Click here for the 2008 picture index
Click here for Ari's Birth Announcement
Click here for Ari and Steph's Home Page
Email Ari: aribenjamin at comcast dot net
(replace at with @ and dot with .)